Our Doctors and Nurse Practitioners
Our team of certified pediatricians and pediatric nurse practitioners have the knowledge, skill, and compassion that you want for your children and infant care. We are your dependable partner in health for your growing family.
REBECCA B. CLEMENTS, M.D.
Dr. Rebecca Clements is a Georgia native; she received her undergraduate degree in Biology from Kennesaw State University where she was a member of numerous honors societies and graduated Summa Cum Laude. She received her medical degree from the Medical College of Georgia in Augusta, where she also completed her pediatric residency training. She is Board Certified in Pediatrics and a fellow of the American Academy of Pediatrics. She is a newborn specialist that loves infants and preschool aged children. If you've just moved into the Alpharetta, Johns Creek, or Milton area and you're expecting she'd love to meet your family and care for them. Her clinical interests include newborn care and ADHD. Her outside interests include travel and scuba diving. She and her husband live in Dunwoody with their 2 daughters.
MICHAEL R. PAPCIAK, M.D.
Dr. Michael Papciak has been in private practice in North Atlanta for over 30 years. He is a graduate of the University of Michigan Medical School and is a clinical assistant professor of pediatrics at the Emory University School of Medicine. Dr. Papciak is a past Chief of Pediatrics at Scottish Rite Children's Hospital. He is a Board Certified Pediatrician by The American Board of Pediatrics and Fellow of the American Academy of Pediatrics. He is a newborn specialist with clinical interests in child development, special needs children and young adults, and children with autistic spectrum disorders. Atlanta Magazine has named Dr. Papciak "Top Doctor" four times for pediatric and adolescent medicine. He is married and has five children and nine grandchildren.
LARUE D. PENNY, JR., M.D.
Dr. Larue Penny is a graduate of the University of South Carolina and of the Medical College of South Carolina in Charleston, where he completed his residency in pediatrics and a fellowship in pediatric ambulatory medicine. He is Board Certified in Pediatrics and a Fellow in the American Academy of Pediatrics. Prior to joining our practice, Dr. Penny was in private practice and a clinical Associate Professor of Pediatrics at the University of South Carolina in Columbia. He has over 30 years of clinical experience in helping families raise healthy and happy children. He is married, lives in Canton, and has four children.
KELLEY SHAW, C.P.N.P.
Kelley is a native of Atlanta and graduate of The Lovett School. She completed her undergraduate studies at the University of Virginia where she received a Bachelor of Science in Nursing. She received her Masters of Science in Nursing and Pediatric Nurse Practitioner degree from Emory University. With over 18 years of pediatric experience, Kelley has worked at the Children's Hospital in Denver, Colorado and Children's Healthcare of Atlanta at Egleston prior to joining Preston Ridge Pediatrics in 2005. She is a board certified Pediatric Nurse Practitioner, a member of the International Honor Society of Nursing, Sigma Theta Tau, a former Board member of the National Association of Pediatric Nurse Practitioners, GA Chapter; and serves as a clinical instructor for the Emory University School of Nursing. Her area of expertise includes teenage eating disorders and anxiety. Kelley is passionate about providing the highest quality of care to children and their families from birth to adolescence. She and her husband live in Atlanta with their two children. She enjoys exercising, outdoor activities, traveling, and spending time with her family.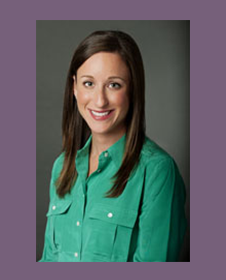 NICHOLE BARTHOLD, C.P.N.P.
Nichole is a native Georgian. She earned her first undergraduate degree in Biochemistry and Molecular Biology from the University of Georgia where she graduated magna cum laude. She then worked as a Neurodegenerative disease researcher at Emory University for four years. While conducting research she obtained both her Bachelors and Masters of Science in Nursing from Emory University. She graduated summa cum laude in 2013 with a Pediatric Nurse Practitioner degree. Her area of expertise includes teenage depression and technology addiction. Nichole has a wide range of clinical experience in the Atlanta area. She is an avid sports fan (UGA football and Atlanta United) and has a passion for arts, crafts, Pinterest, and cooking, including making her own homemade, organic baby food. She and her husband live in Milton with their 3 children.